How to create order one by one in Fulfillmen WMS ?
Step 1: Please select the warehouse and consignee info as below.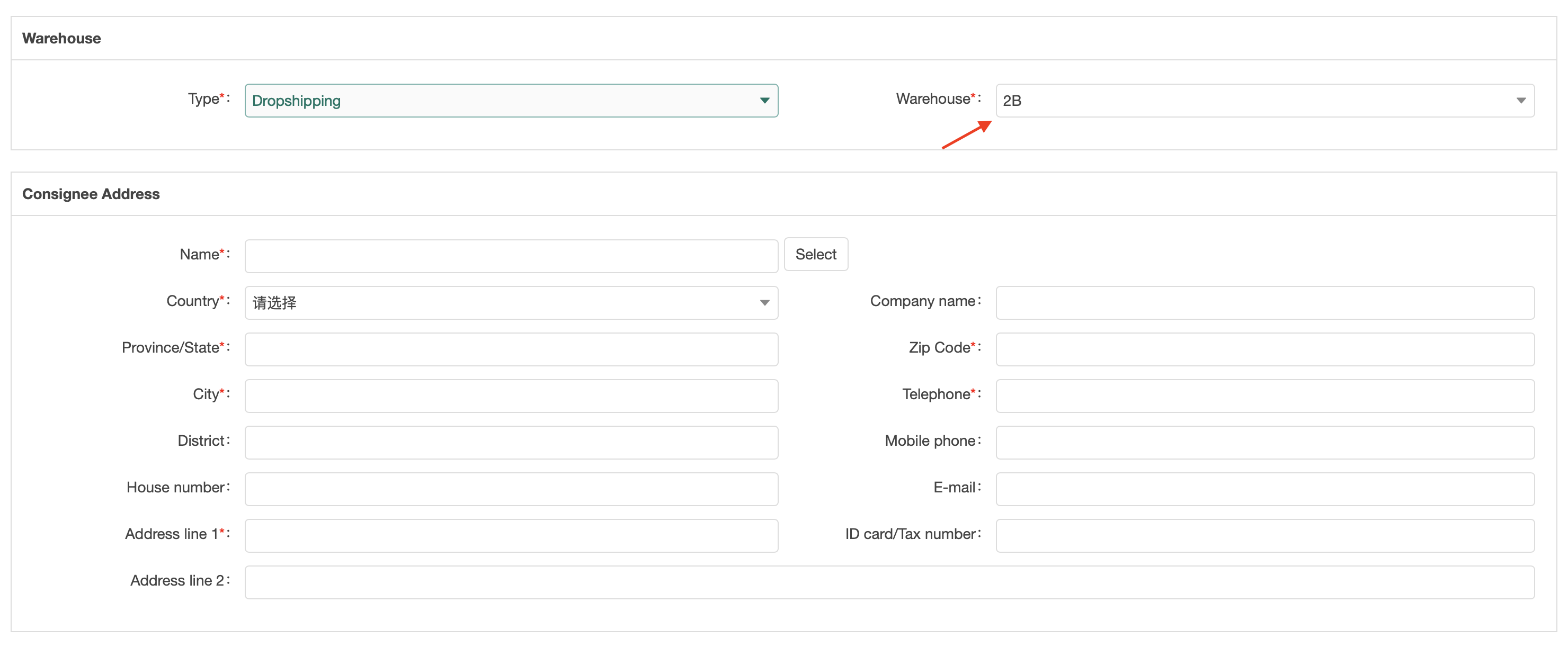 Note: 1."Name" Less then 40 characters, if customer`s is more then 40 charaters please fill in the address line and leave a family name or given name only.

2. Make sure the zipcode and city and state is matched, orderwise can not submit the orders.
Step 2: Completed the product info below.

1.You can input the SKU and Qtuantity or you can Select SKUs from the Select subform.

2.Click Add to completed.

Step 3:Completed the packing information below.



Note: "No. of CNTs" You can set 1 as default.

"Services" This means shipping channel that you want to use.

"IOSS" For orders sending to EU countries this is mandatory.

"Reference number " is for you to record your order please make sure no duplicated under your Fulfillmen Account.
Related Articles

How to create orders in Fulfillmen WMS ?

There are five methods to create orders in Fulfillme WMS Create orders one by one creation. Create In batch. Create by WMS integration with platform. Create by Fulfillmen APPs. Push order to Fulfillmen WMS by API. Note:Please click the link to know ...

How to Create Products in Fulfillmen WMS ?

There are 3 options to create products detail in Fulfillmen WMS Approvals are needed after the products detail submited 1. Create products one by one Fill in the data below: Status*: SKU*: Product bar code*: ...

How to create an ASN ?

What is ASN ? Note: Before you create ASN please make sure that your SKUs were approved by Fulfillmen team Base info for ASN Step 1 : Click ASN then click NEW as bellow Step 2: Please fill the bellow form then click SAVE Warehouse*: Warehousing ...

How to enquiry shipping rate in WMS ?

1.https://wms.fulfillmen.com/user/index Click "Warehouse" -> "Ex-warehouse" -> "Freight Inquiry" 2.Enter information and Click Query Notice: a.The rate is in RMB b.Size of the package is mandatory.

How to edit a submited order ?

1.Locate the order https://wms.fulfillmen.com/user/index Click "Warehouse" -> "Ex-warehouse" -> "Order List" -> Enter "order number" -> Set "Beginning date and ending date" - > Click "Query" 2. Cut off order Select order - > Click "Cut off order" - ...