How to apply a Warehouse ?
Step 1: Click Warehouse

Step 2: Click My Warehouse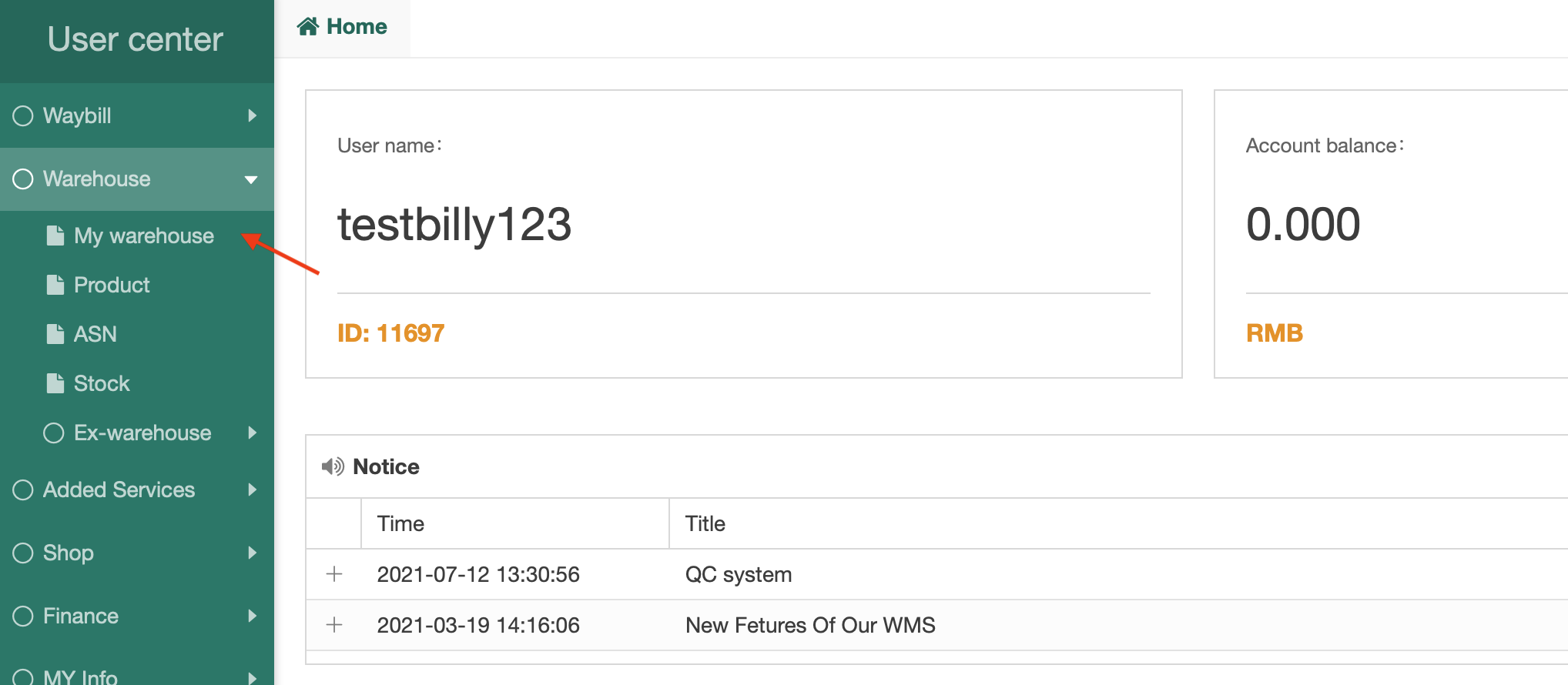 Step 3: Active Warehouse Use


Step 4: If you want to use our china fulfillment center please select BestW and click to Active it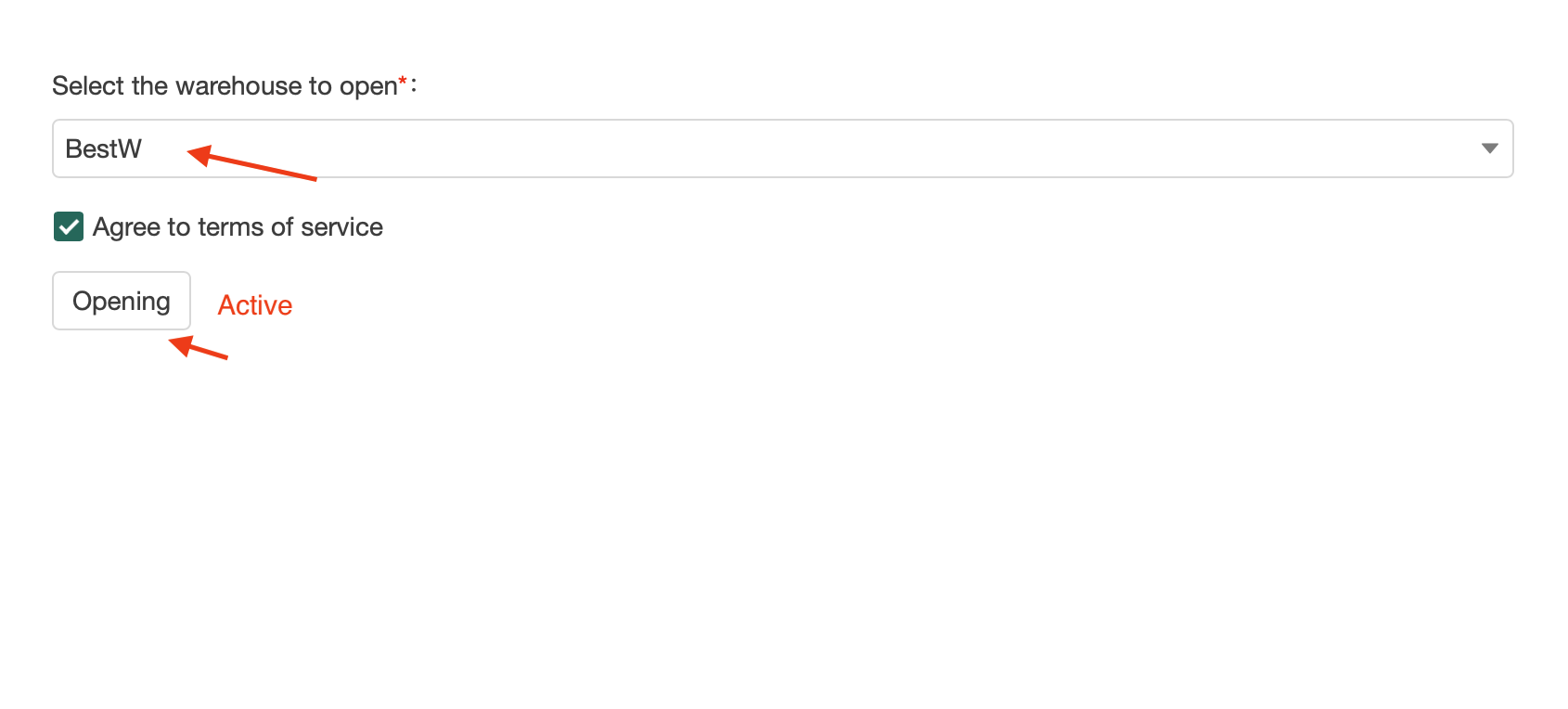 Related Articles

How to check my Inventories ?

What Is Inventory? The term inventory refers to the raw materials used in production as well as the goods produced that are available for sale. Understanding Inventory Inventory is a very important asset for any company. It is defined as the array ...

How to create an ASN ?

What is ASN ? Note: Before you create ASN please make sure that your SKUs were approved by Fulfillmen team Base info for ASN Step 1 : Click ASN then click NEW as bellow Step 2: Please fill the bellow form then click SAVE Warehouse*: Warehousing ...

How to export all my data from Fulfillmen WMS ?

1. Export a specific order Note: 1.Chose the filter criteria and input the number or name. 2.Chose the Create time 3.Click Export 2.Export orders during a specific time period 3.Other criterias to filter the orders. ​

How to enquiry shipping rate in WMS ?

1.https://wms.fulfillmen.com/user/index Click "Warehouse" -> "Ex-warehouse" -> "Freight Inquiry" 2.Enter information and Click Query Notice: a.The rate is in RMB b.Size of the package is mandatory.

How to edit a submited order ?

1.Locate the order https://wms.fulfillmen.com/user/index Click "Warehouse" -> "Ex-warehouse" -> "Order List" -> Enter "order number" -> Set "Beginning date and ending date" - > Click "Query" 2. Cut off order Select order - > Click "Cut off order" - ...